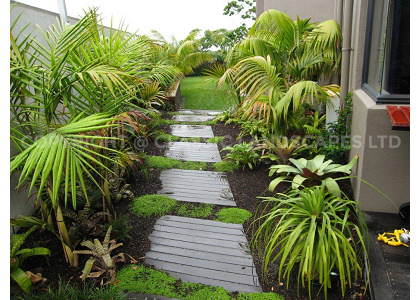 https://www.classiclandscapes.co.nz/garden-edging-auckland
If you need any landscaping, get in touch with Classic Landscapes today...
Gardening & Lawn Specialist - watch as your back and front yard landscaping ideas and garden ideas come to life!
Maintaining the Walls & Fences – construction of your landscape and fencing needs
Innovative gardens & lawns?  Click here.

Recreate your garden today! We can help with design, construction, and sourcing new garden plants & unusual garden plants. View our landscaping pictures for examples and ideas.Preserving walls & fences
 https://www.classiclandscapes.co.nz/timber-retaining-walls

Solid construction of the retaining walls and fences. We can create the fence design and style for you, that suits your needs and the overall appearance of your home.Finish off your design!  Click here.

You can give final touches to your garden and landscape with cobblestone edging and garden paths for an additional stunning look. Talk with us today about your plans.
www.classiclandscapes.co.nz
Gardening and landscaping services for a stunning outdoor space
5th October, 2017 - North Shore